Halloween Decor, Trick or Treat, and Your Neighborhood
Here's the exciting news, Weston. There is NO Weston By-Law governing the size, brightness or even appropriateness of your Halloween yard decor. There is, however, a Weston Owl By-Law which states, in sum, "if you're in doubt, yes, do it." Also, I have realized that I am at least a year behind–probably two–in the hot Halloween items news break.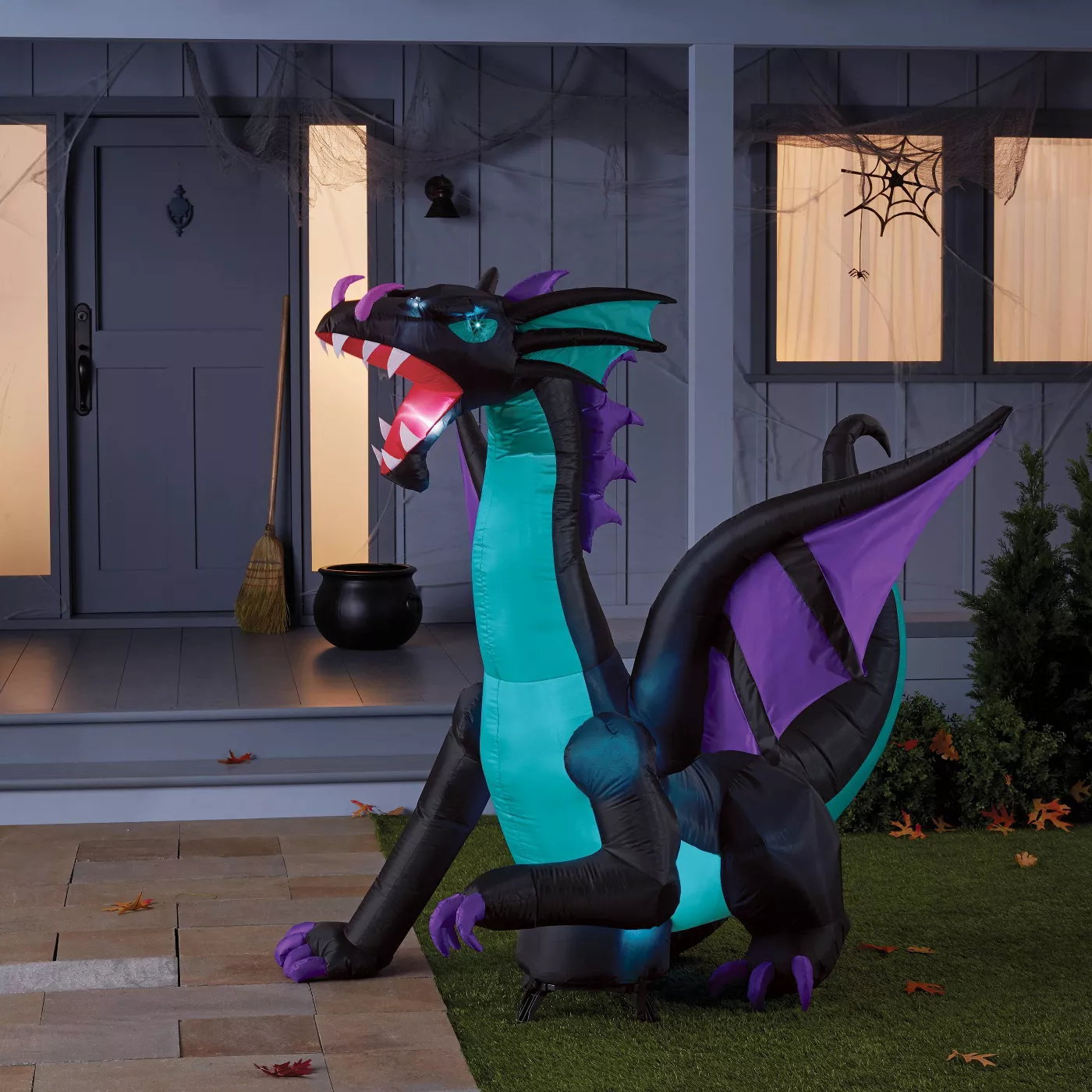 Two or three Halloweens ago, the big deal was inflatable dragons. I loved these things, I wished to hug them–alas they were sold out by the time I figured out they were available. Last year, the giant 12-foot skeleton from Home Depot made people swoon–yeah, sold out everywhere. And apparently, this year there is a Sleepy Hollow type pumpkin headed skeleton also from Home Depot that simply cannot be found. I did find it on one site for $750–that might be a little out of my range.
I met a friend in Marblehead for a walk and talk on Sunday and one household clearly either worked for Home Depot or spent all their time waiting in parking lots for them to open in the morning. They had both giant skeletons, AND they had bought a lawnmower just to fill it with skeletons and run over other skeletons. Totally level up. I love them. Maybe Salem Home Depots get more themed stuff than the rest of us? Hmmm.
On a separate but equal topic, the Owl received some feedback from her last By-Law post that she should not be identifying the best Halloween neighborhoods in Weston, because everyone will go there and then it loses the fun when there are traffic jams, trash, and candy shortages. I am going to ignore that feedback. I will tell you the best neighborhood for trick-or-treating in Weston….ready?
It's your own. Nowhere else is anyone going to see your kid dressed up as a knight, a Bedford Buccaneer (whoo, talk about scary), a Supreme Court RBG or whatever, and find them awesomer than your neighbor down the street, I promise you. Skip the "big" draw neighborhoods–well, except if they have huge skeletons and stuff because seriously no one is made of steel–and visit your neighbors. Otherwise they will be forced to eat all 4,000 candies they bought in the hopes someone would arrive–only to have to eat them all themselves. Well, in my case, you can not feel too bad–I always buy Reese's so I can eat them all myself after the kids leave. Any of you with fourth graders in Mrs. Poras' class should also know she loves Butterfingers.
I will say the best Trick or Treating in Brazil is only at the Marine Corps headquarters in São Paulo. OMG. For your enjoyment, here are the Owlets as Flash and SuperDino (?) or maybe a Dragon. I can't remember. Good times.
Happy decorating!